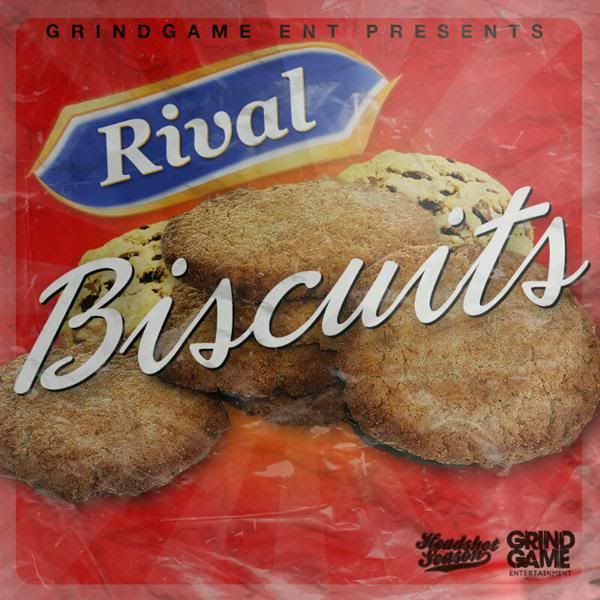 There has been a delay on Rival's new single 'Lock Off The Rave 8 Bar Remix' because of Itunes, but that should up soon to buy.
Since, Grime MC Rival hit the two thousand mark on twitter, beforehand he quoted that he would give out the artwork for his new EP which is called 'Biscuits'.
The EP is a mixture of a couple of genres mostly Grime, Rap, and maybe some Dubstep. It is 10 tracks long and a free download. We have already seen what Rival can do with mixtapes, EPs, freestyles, and just music. A couple of songs off the mixtape have been heard on radio. There are artists such as Big Narstie, Discarda, Alien Musiks (Kwam, and Danny D) plus Wariko, Bezzy, and Sharky Major. You will also see production from Rude Kid, Faze Miyaki, and plus many more.
The overall conclusion is that for an EP that big you would pay at least £5. The features on it are good, because he is bringing back some of the old school MC's and making himself more known. The way Rival is just able to switch onto another genre like Rap is skillful, and he brings out some real life lyrics. I give this EP 9 out of 10
The work rate of Rival is just one of the best in the scene, with him just coming with new material all the time. He is now clashing Desperado in Lord Of The Mics 3.
Download Link :
Here
Follow on Twitter
@Rival
@XIXMusic
@GrindGameEnt